Recently, I found an amazing website http://www.lyrics2learn.com. This is a website designed to help students improve their reading skill from Kindergarten to grade five. You are able to assign each ability level sight words lessons, sounds, science lessons and stories. The best part is that this is written in rhyme and rap fashion, encouraging students to get up and read out loud what is on the screen and move with the groove. Each lesson is presented three times before the quiz is given. If the student does not achieve a score of at least 75%, the lesson must be repeated. Teachers can see detailed reports of each students progress, classroom snapshots, or student snapshots. There is even a letter to use at conference time. Students are encouraged to do one lesson a day, and my students want to do all three day! The best part is that my reluctant readers are meeting with success, too. My new ELD students love to repeat the words that are flashed on the screen and sing along.  You are able to get a free trial period for Lyrics2learn. After your 30 day trial, it costs $150 a year. All of these things are included:
Individual Accounts For Every Student in your Classroom.
Multisensory Reading Fluency Practice
4 Levels of Interactive Questioning
Immediate Feedback & Graphed Data
Lexile Leveled Cold Read Passages
Common Core Aligned
Hundreds Of Leveled Worksheets
Constructed Response Activities
Weekly Friday Free Teacher Resources
L2L Teacher Training Resources
My first grade classroom is rocking out to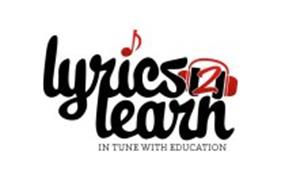 .